Understand Your Buyer > How To Get Attention > The Verified Effect
What is it?
That little Blue Tick next to your social media profile is an impressive and powerful form of social proof.
Why does it work?
It works because if you know what the blue tick means, you also know it's not easy to obtain and the fact that most people don't have it. It also means you know that is the genuine profile and not a copycat – which is the reason the blue tick exists in the first place.
How can you use it?
Of all the things I recommend, this is one of the most difficult to achieve, but still worthy of note. Sites like Facebook and Instagram have a verification process where you can apply for the blue tick, but you will need to be mentioned in the news media and have a larger following to make yourself "notable".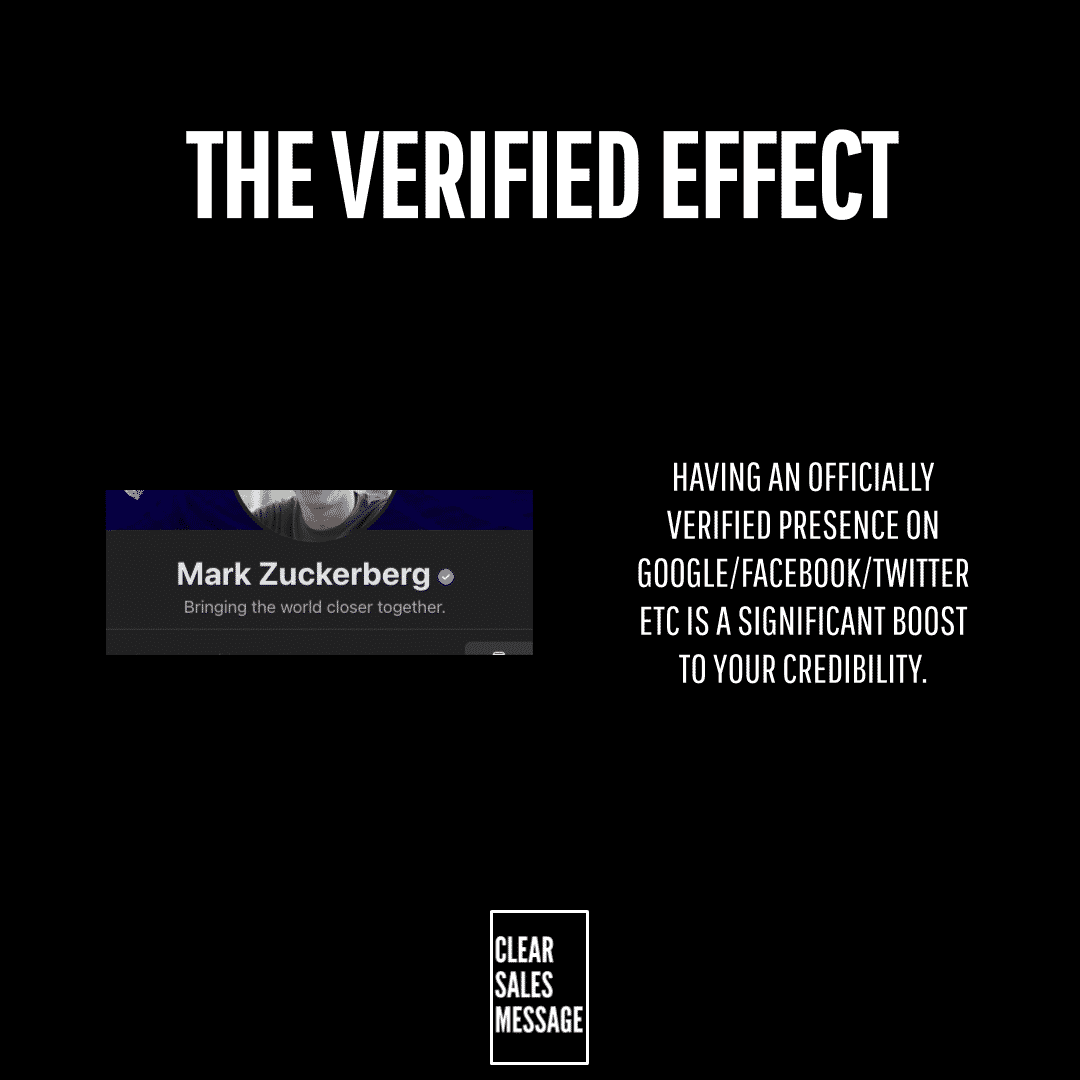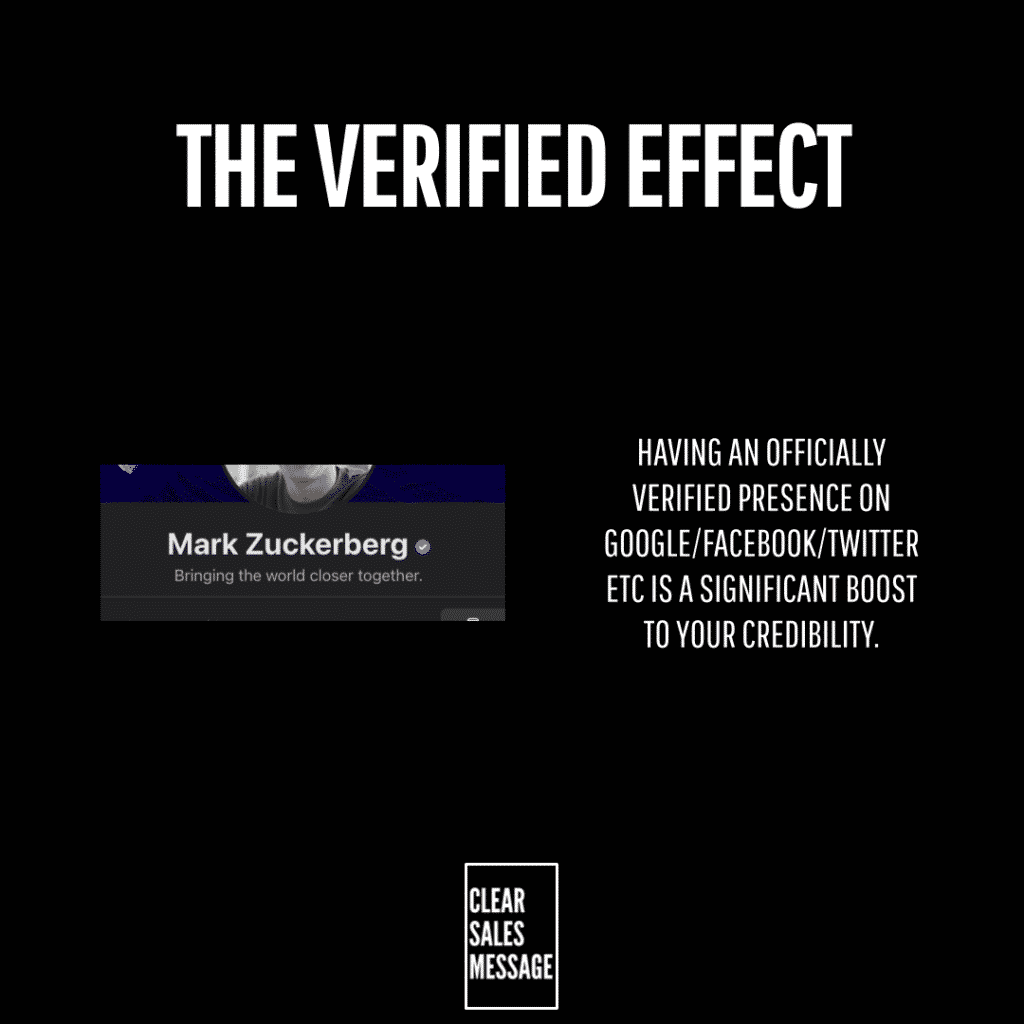 ---
Like this kind of stuff? Want more?

84 ways to reach, engage and convert people to buy using psychology, science and common sense.
In the book we cover:
✅ How people work – 18 factors that affect client behaviour.
✅ Selling Communication Basics – 12 ways to communicate more clearly.
✅ How to get attention – 18 ways to stand out and be noticed.
✅ How to engage – 27 ways to engage potential buyers.
✅ How to convert – 10 ways to convert prospects to buyers.
Everything in the book works and is backed by psychology, science, common sense and my own testing.