Understand Your Buyer > How To Engage > The Unique Needs Effect
What is it?
The Unique Needs Effect is all about appealing to clients that have specific needs whether that's a disability, dietary or otherwise.
Why does it work?
It works because clients with any kind of specific need will be seeking the most relevant solution to their problem. If you have a dietary requirement you are more likely to buy a product that makes it very clear that it is suitable for you rather than one that doesn't.
How can you use it?
Depending on your offering, is there a segment of buyers which a specific need that your offering services? Whether it's a disability or dietary or religious, if you are suitable for those with unique needs, promote it as boldly and clearly as you can using imagery.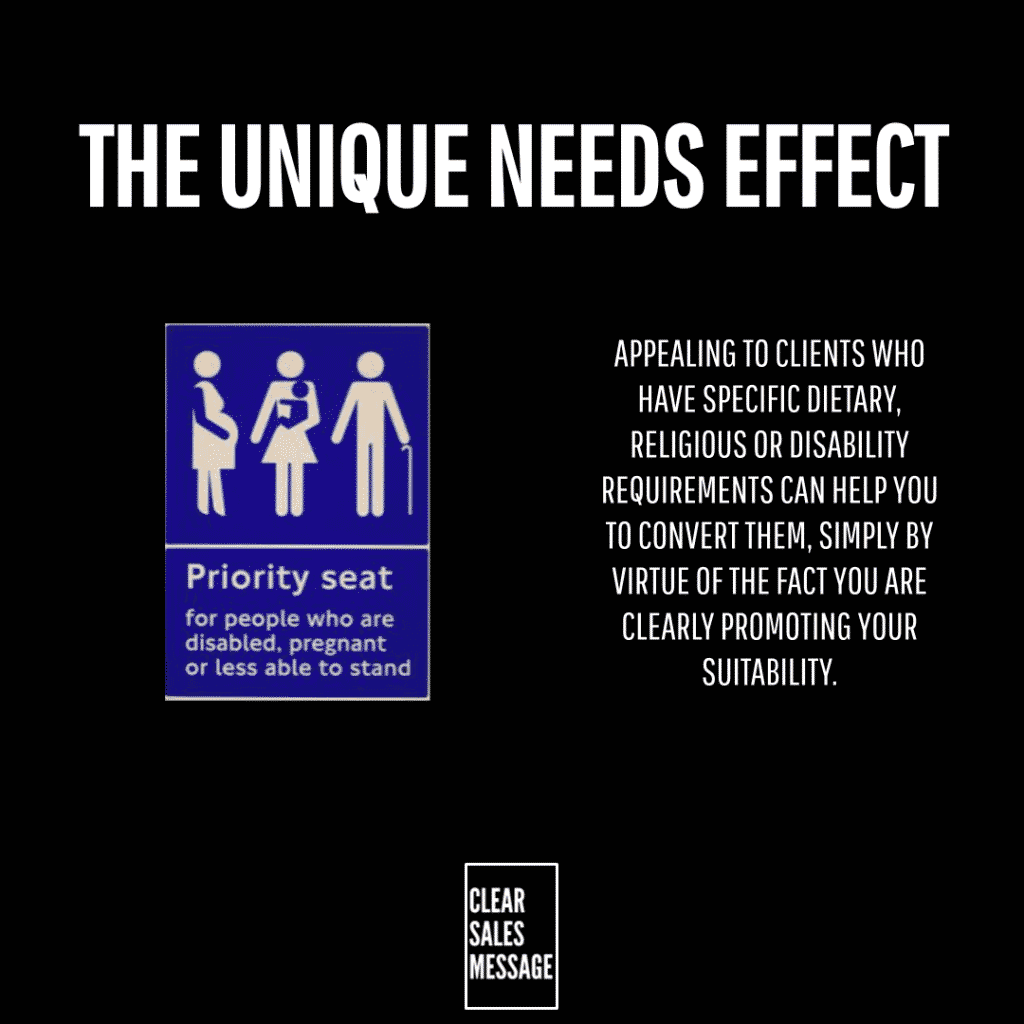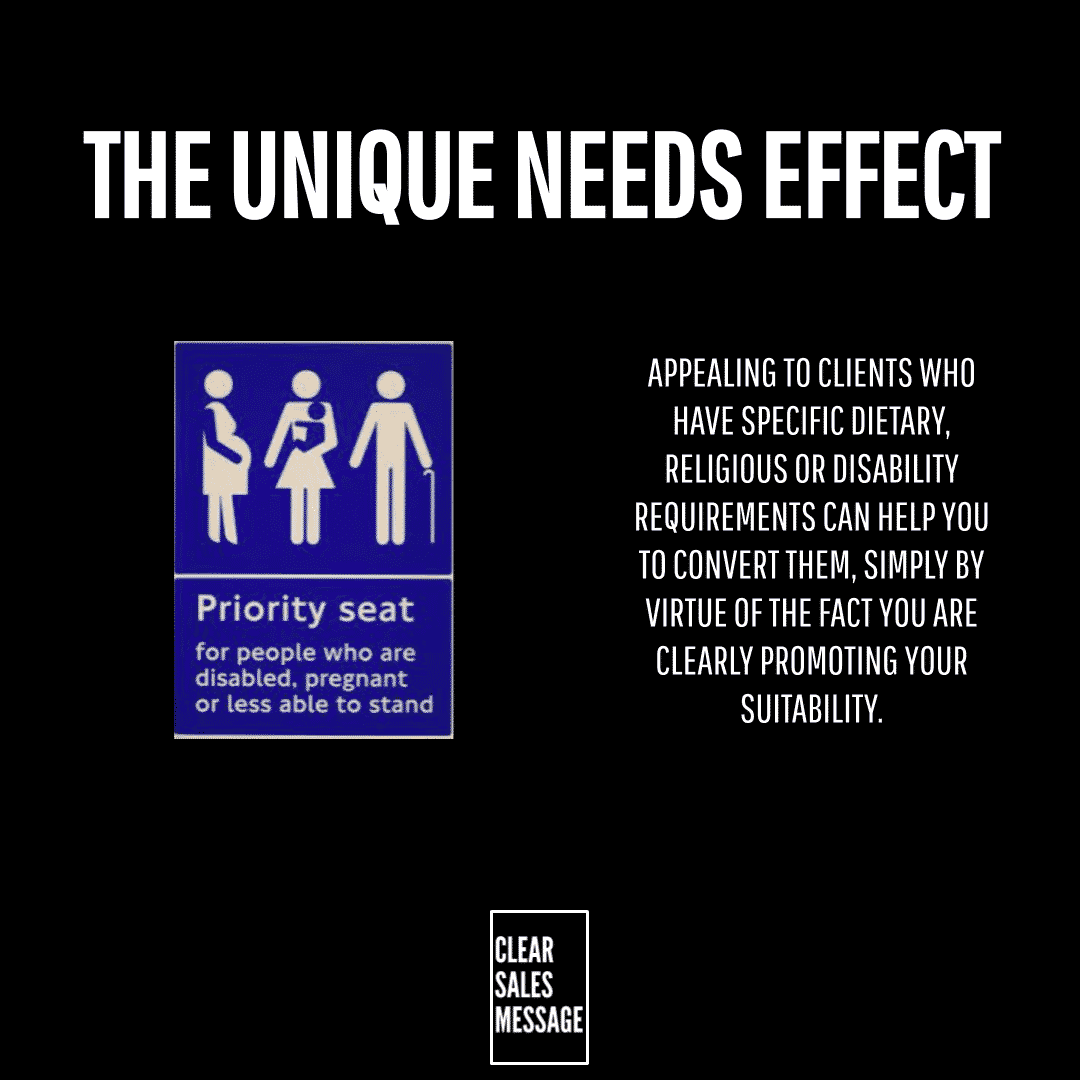 ---
Like this kind of stuff? Want more?
Then Practical Sales Training™ is for you…

Action focussed, affordable sales training
for entrepreneurs and small business owners.
Brought to you by James Newell