Understand Your Buyer > How To Keep Your Clients Happy > The SLA Effect
What is it?
The SLA Effect is all about establishing service levels that you will adhere to when dealing with clients.
Why does it work?
Being clear about the level of service a client can expect and the timeliness of communication / requests can eliminate a lot of the unknowns and reassure the buyer that they will indeed be looked after. A Service Level Agreement is exactly that – an agreement for certain service standards.
How can you use it?
Depending on your offering, what could you commit to in terms of the level of service you offer your clients. Could it be to work within certain timeframes or to identify certain amounts or quality of your deliverable that can be externally ratified? If you can implement SLAs it ensures both you and your clients know what to expect at each interaction.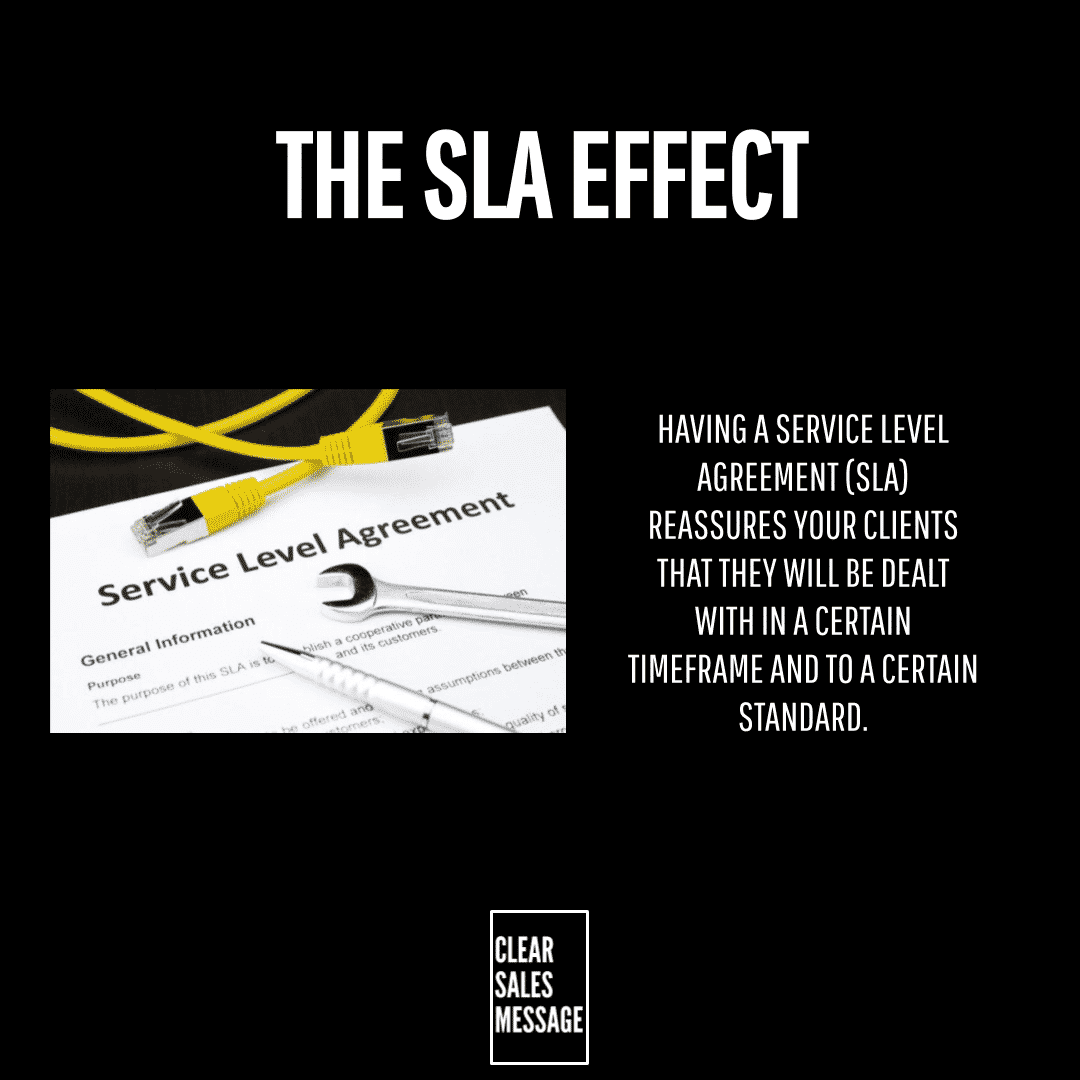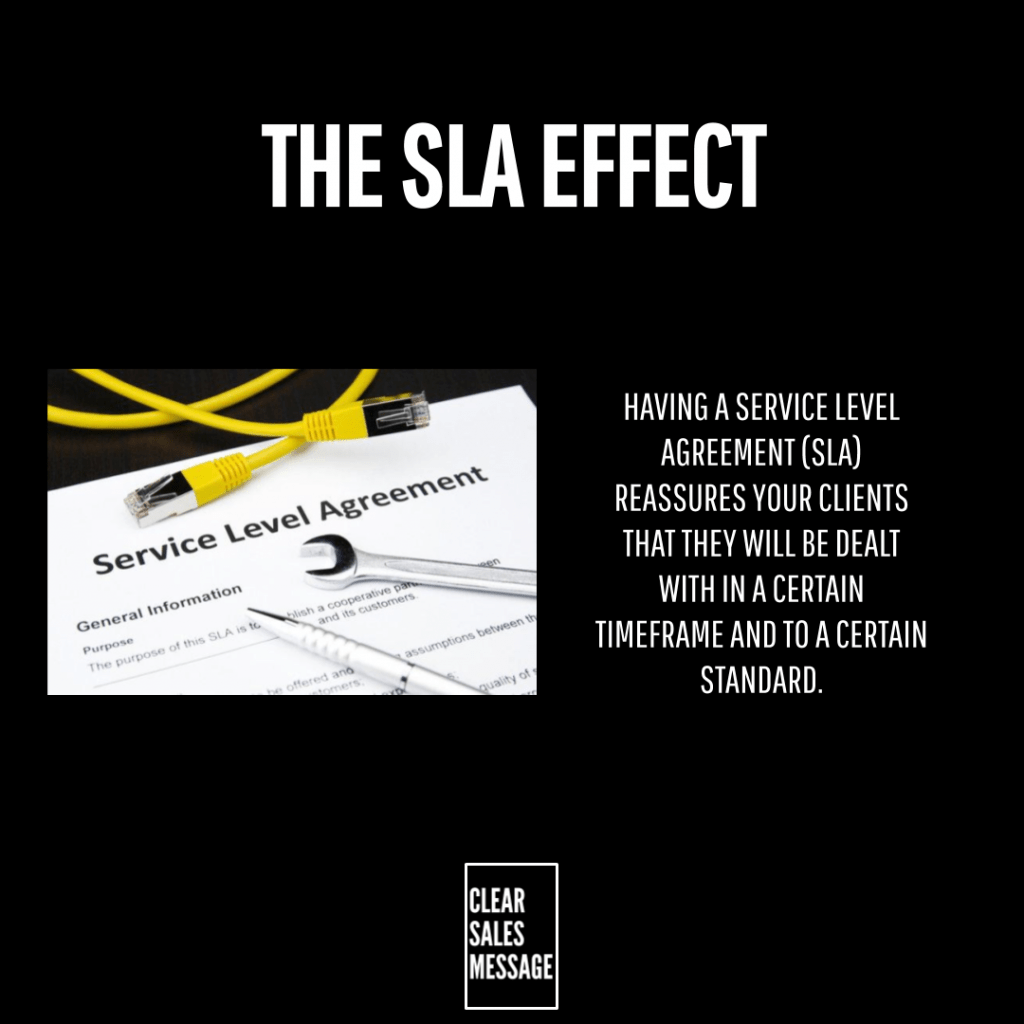 ---
Like this kind of stuff? Want more?

Understand Your Buyer:
100+ ways to reach, engage and convert people to buy using psychology, science and common sense.
In the book we cover:
✅ How people work – 18 factors that affect client behaviour.
✅ Selling Communication Basics – 12 ways to communicate more clearly.
✅ How to get attention – 18 ways to stand out and be noticed.
✅ How to engage – 27 ways to engage potential buyers.
✅ How to convert – 10 ways to convert prospects to buyers.
Everything in the book works and is backed by psychology, science, common sense and my own testing.