Understand Your Buyer > How To Keep Your Clients Happy > The Service Effect
What is it?
Most businesses fail to understand the importance of customer service and looking after people – but it can be crucial to obtaining and keeping clients.
Why does it work?
Let's face it, most customer service isn't great. If we get a response at all it's nice, if it's quick even better and if it's an actual named contact who then follows up to ensure all is OK then it's mind-blowing. When a business takes the time to ensure their customers are cared for, it can make a huge difference and spark great things like customer feedback and referrals.
How can you use it?
To utilise customer service in your own business, there are three simple things you need to do:
Step 1 – Focus on customer experience. How could you eliminate issues, speed up resolution and provide your clients with every resource they need to find  answers to their problems as quickly as possible. You could even have an agreed SLA for how long it takes to respond to queries. Make yourself as easy to deal with as possible and standardise answers to as many questions as possible for your buyers both before and after purchase.
Step 2 –  Ask clients for feedback, testimonials, case studies – anything that provides and independent perspective on how great your service is in a real world application.
Step 3 – Collate the feedback and communicate it. Visualise the results in the most meaningful and boldest way possible.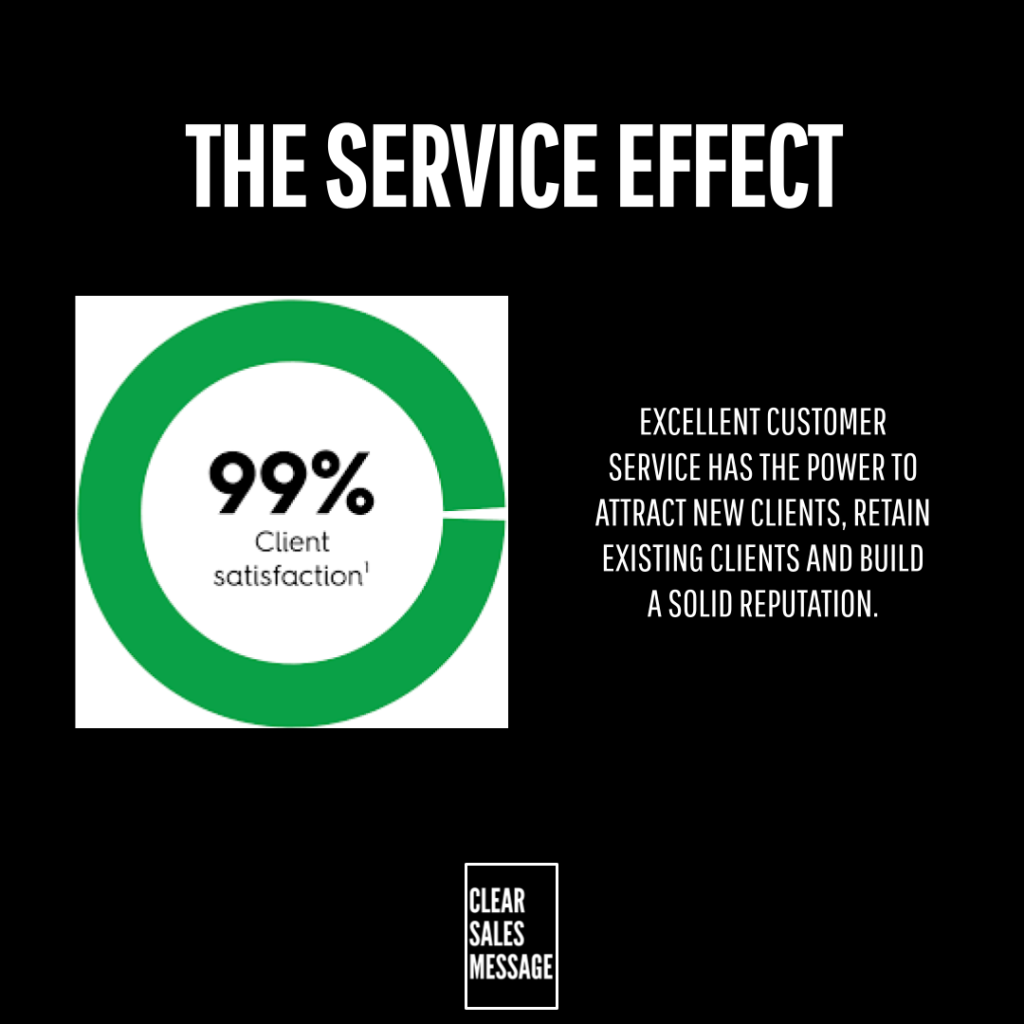 ---
Like this kind of stuff? Want more?
Then Practical Sales Training™ is for you…

Action focussed, affordable sales training
for entrepreneurs and small business owners.
Brought to you by James Newell