Your Buyer > How To Convert > The Selection Box Effect
What is it?
The Selection Box Effect is all about allowing buyers to sample your offering.
Why does it work?
It works because it can provide an efficient way for. buyers to experience various components of your offering in one place before they decide to make a purchase. Some times an offering is just too large or diverse for free samples to be viable and as such, an affordable sample offering can help fit the bill.
How can you use it?
Depending on your offering, but definitely if it is large and complex., consider how you could curate a selection of elements to allow your buyers to sample as much as they need to, to make the decision to buy.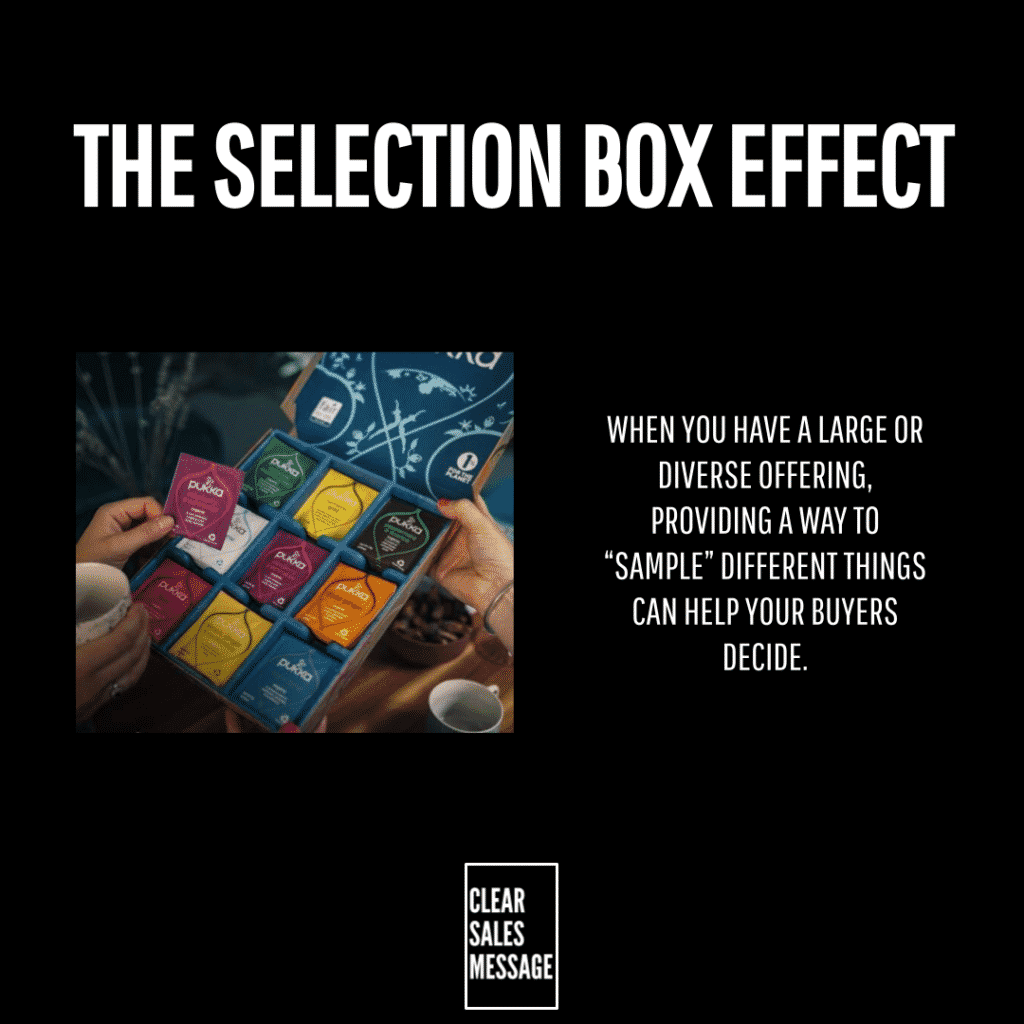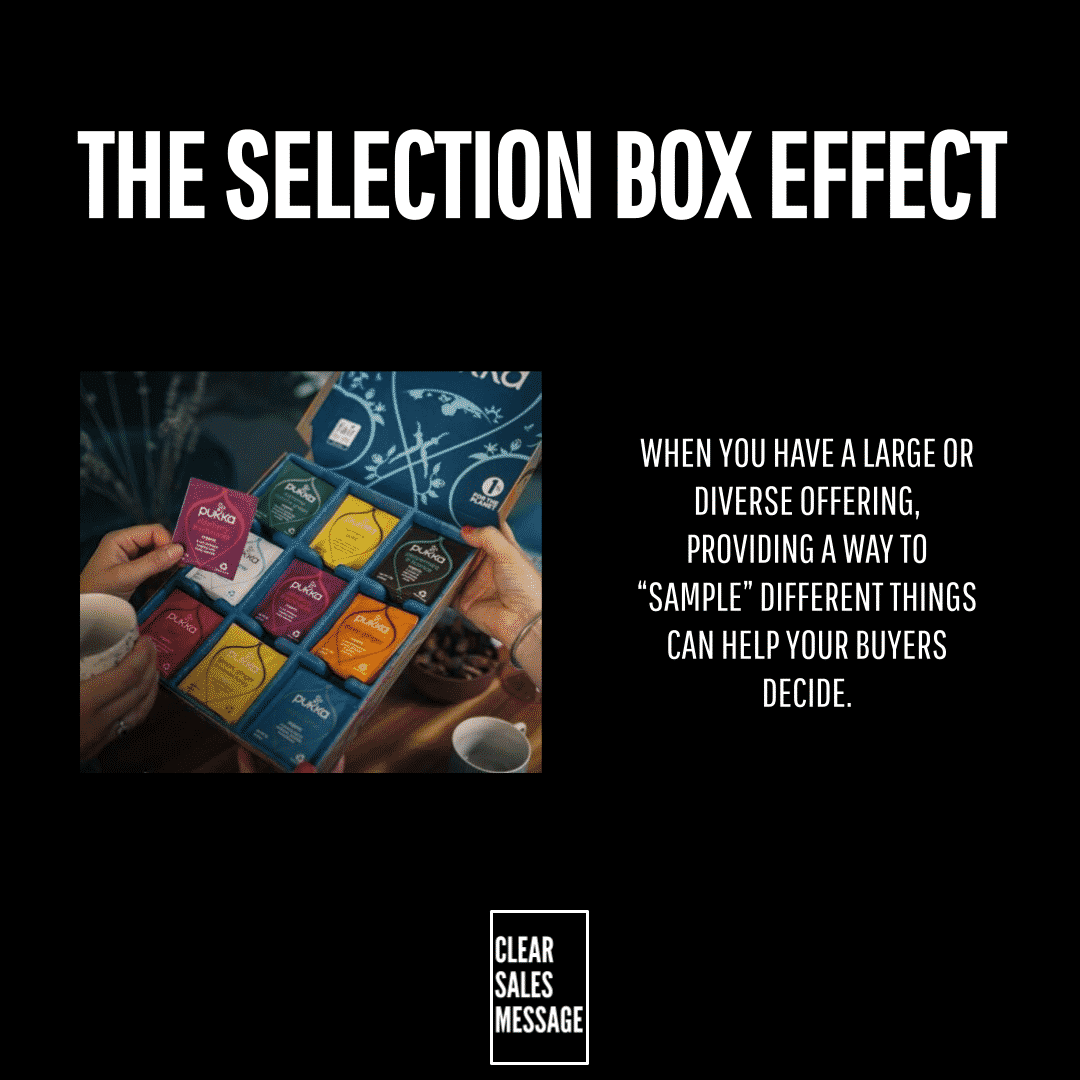 ---
Like this kind of stuff? Want more?

84 ways to reach, engage and convert people to buy using psychology, science and common sense.
In the book we cover:
✅ How people work – 18 factors that affect client behaviour.
✅ Selling Communication Basics – 12 ways to communicate more clearly.
✅ How to get attention – 18 ways to stand out and be noticed.
✅ How to engage – 27 ways to engage potential buyers.
✅ How to convert – 10 ways to convert prospects to buyers.
Everything in the book works and is backed by psychology, science, common sense and my own testing.