Understand Your Buyer > How To Convert > The Outlet Effect
What is it?
The Outlet Effect involves creating a dedicated "outlet" to sell old, out of season or imperfect stock without damaging your main brand.
Why does it work?
It works because the concept of an "outlet" is understood and in no way interferes with the main perception of a brand. Rather than mixing outdated lines with current lines, the outlet can appeal to those on a tighter budget who want to buy but perhaps can't afford your full price offering.
How can you use it?
If you supply physical products and have to liquidate older or out of season stock, could you create a physical store or a website that is an "outlet" version of your main brand?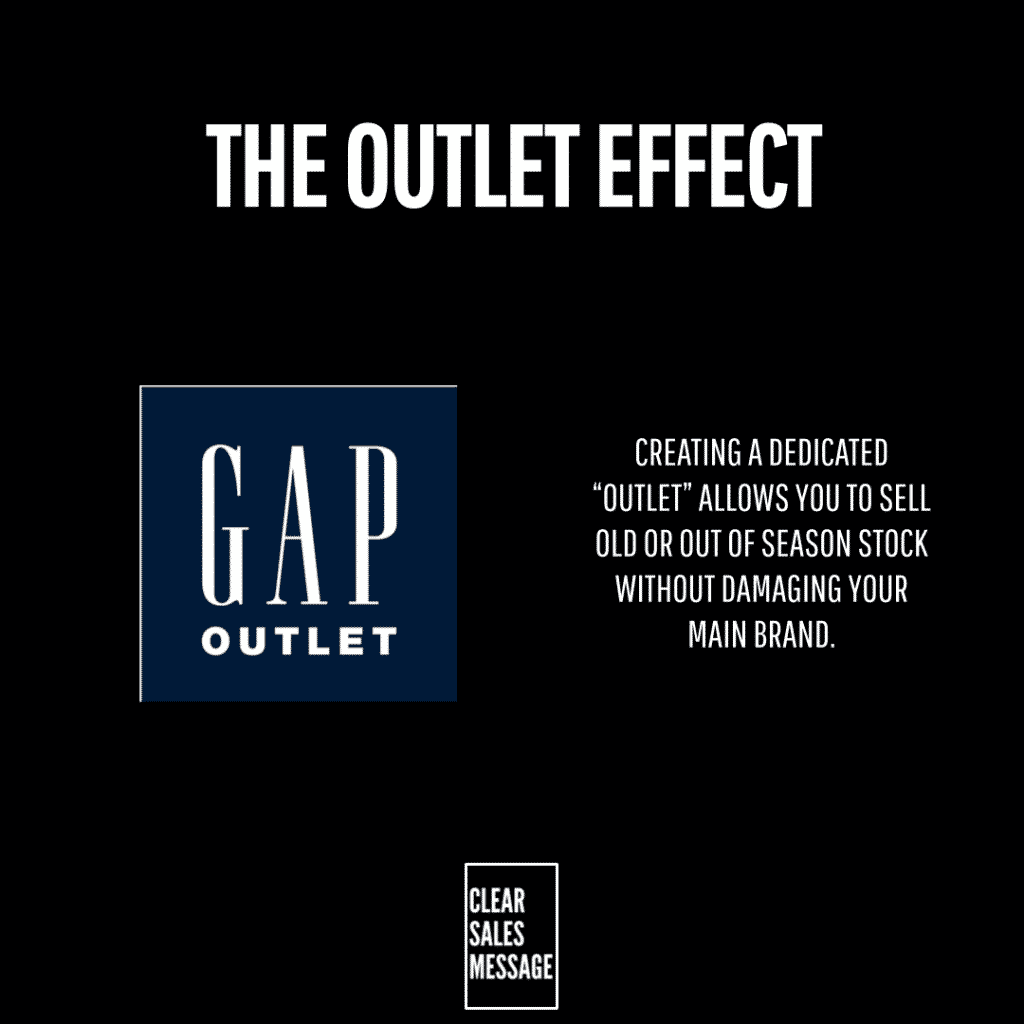 ---
Like this kind of stuff? Want more?
Then Practical Sales Training™ is for you…

Action focussed, affordable sales training
for entrepreneurs and small business owners.
Brought to you by James Newell