Understand Your Buyer > How People Work > The Me First Effect
What is it?
As buyers and people we focus on ourselves first before anything else.
Why does it work?
Most salespeople are thinking about themselves and not their buyer, but the reality is that your buyer is always thinking about their needs and putting their interests above all else. If you can harness this fact, you can maximise your interactions with all potential clients from going forwards.
How can you use it?
To provide the best value and service to your clients, you need to think like them. What do they want? what do they need? what do they like? what do they dislike? Ask your existing clients and do your research to understand precisely what your buyers are looking for  – and then give it to them.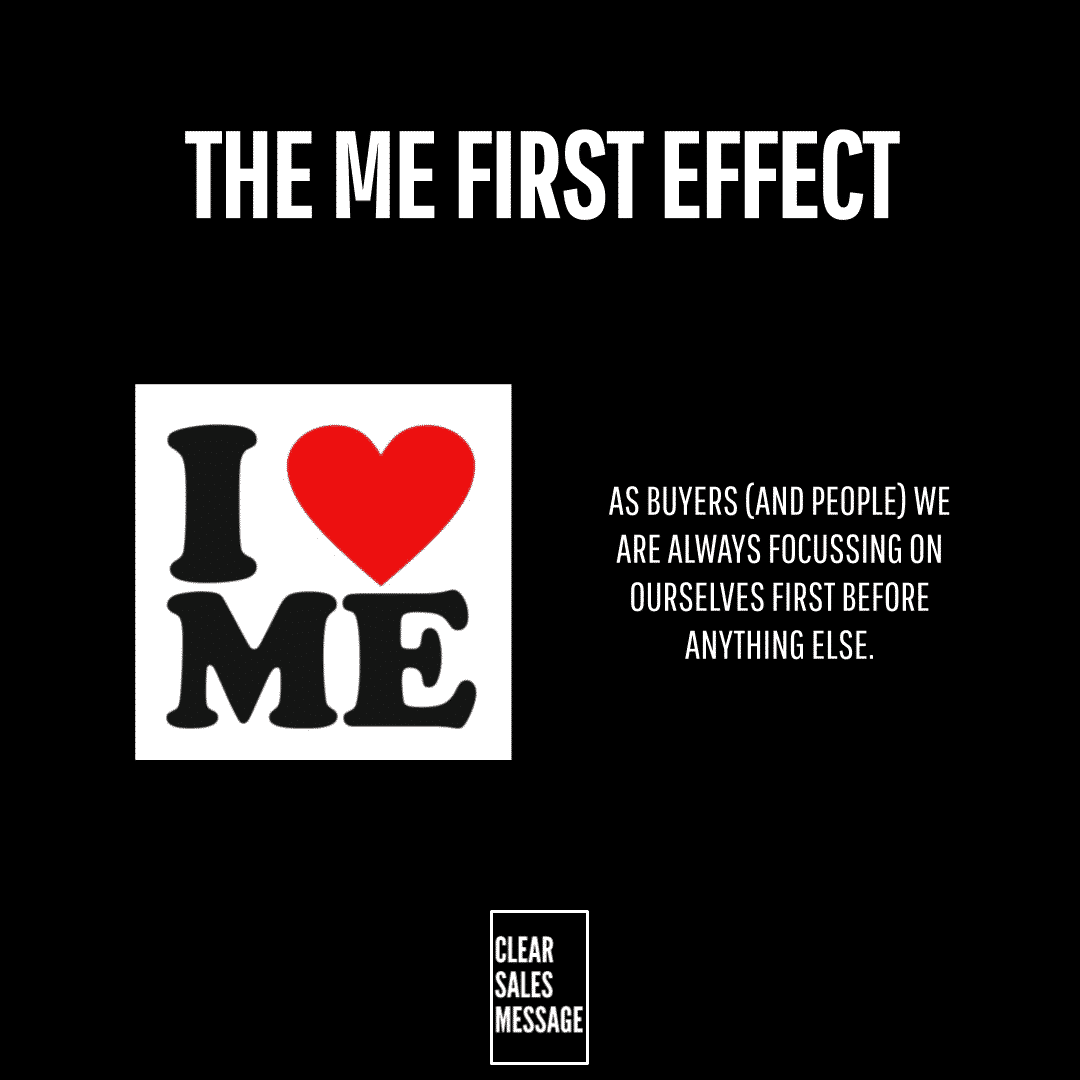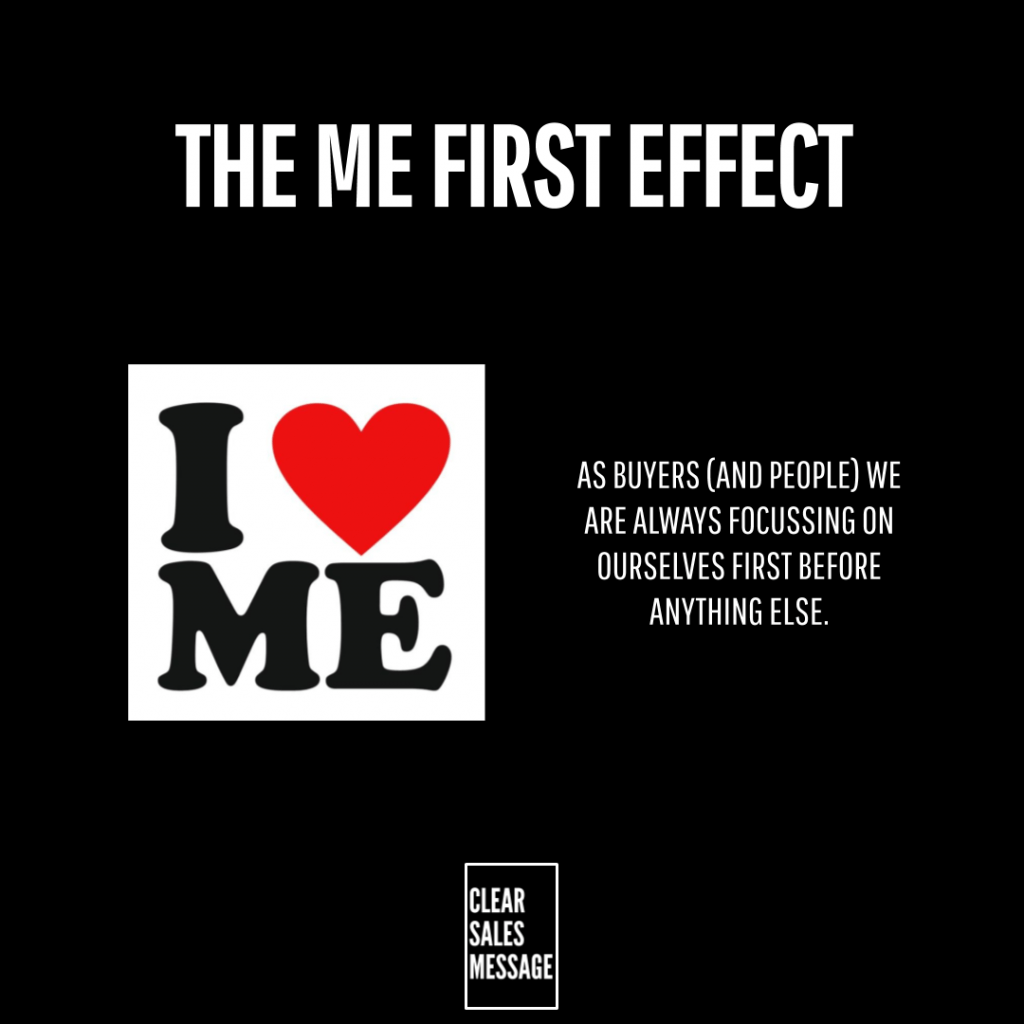 ---
Like this kind of stuff? Want more?

Understand Your Buyer:
100+ ways to reach, engage and convert people to buy using psychology, science and common sense.
In the book we cover:
✅ How people work – 18 factors that affect client behaviour.
✅ Selling Communication Basics – 12 ways to communicate more clearly.
✅ How to get attention – 18 ways to stand out and be noticed.
✅ How to engage – 27 ways to engage potential buyers.
✅ How to convert – 10 ways to convert prospects to buyers.
Everything in the book works and is backed by psychology, science, common sense and my own testing.