Understand Your Buyer > How To Engage > The Luxury Version
What is it?
The Luxury Version is all about creating a more luxurious and quality/price driven version of your offering. 
Why does it work?
It works because some buyers want "the best" and are happy to pay for it. From using more luxurious materials or providing a more personal level of service, increasing the quality and price of your offering dramatically is appealing to certain buyers – especially if there is a degree of exclusivity/rarity
How can you use it?
Depending on your offering, what are the most luxurious/expensive materials or the highest levels of service you could offer to create an ultra-premium offering that appeals to those who want "the best"?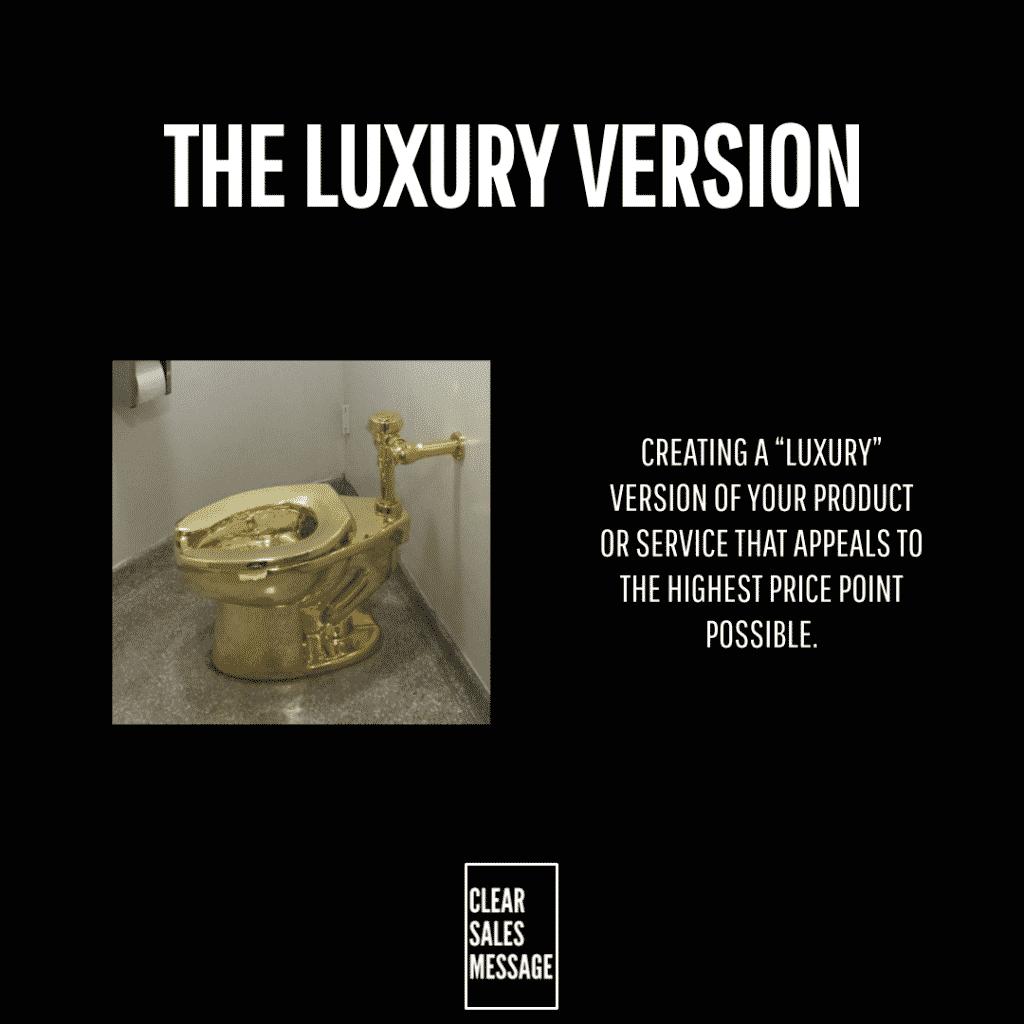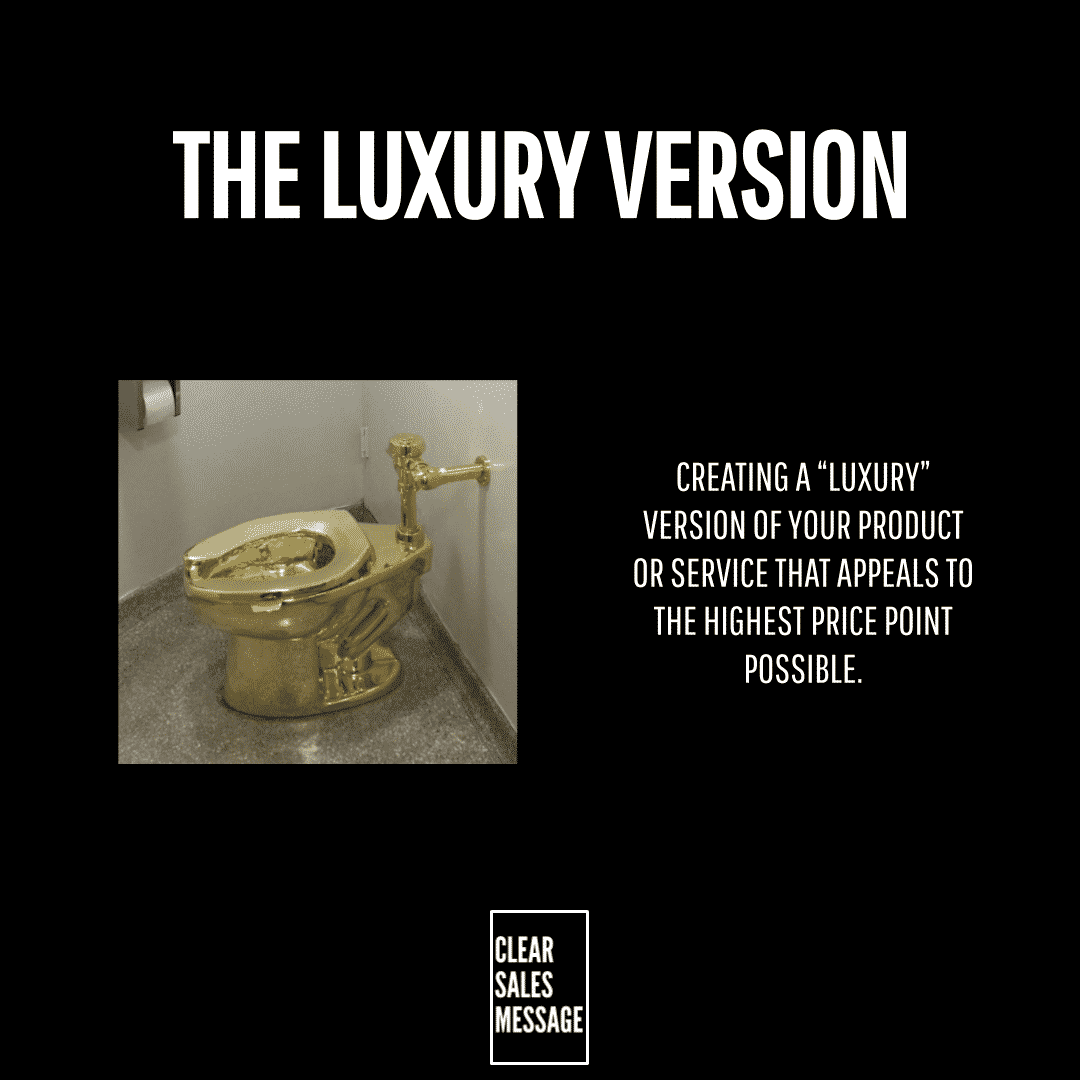 ---
Like this kind of stuff? Want more?

Understand Your Buyer:
100+ ways to reach, engage and convert people to buy using psychology, science and common sense.
In the book we cover:
✅ How people work – 18 factors that affect client behaviour.
✅ Selling Communication Basics – 12 ways to communicate more clearly.
✅ How to get attention – 18 ways to stand out and be noticed.
✅ How to engage – 27 ways to engage potential buyers.
✅ How to convert – 10 ways to convert prospects to buyers.
Everything in the book works and is backed by psychology, science, common sense and my own testing.