Understand Your Buyer > How To Engage > The Donation Effect
What is it?
The Donation Effect occurs when you encourage potential clients to donate old, unwanted or unused goods that will be donated to charity. You are rewarded for your donation with a discount or free gift.
Why does it work?
It works because not only do we like to get something for free, we also get to feel good as we are "selflessly" donating to charity and helping the greater good. This is a variation on the Good Cause Effect where you attract buyers thanks to your charitable nature. It also harnesses the convenience of The Trade in Effect where the hassle of disposing of something you don't need or want is taken care of.
How can you use it?
Depending on your offering, think about the most relevant and actionable thing you can recycle on behalf of your clients. It could be the older version of the thing you sell, or something related to it. The example shown involves recycling plastic toys and rewarding the person with a kids meal at Burger King – this is the kind of synergy to aim for.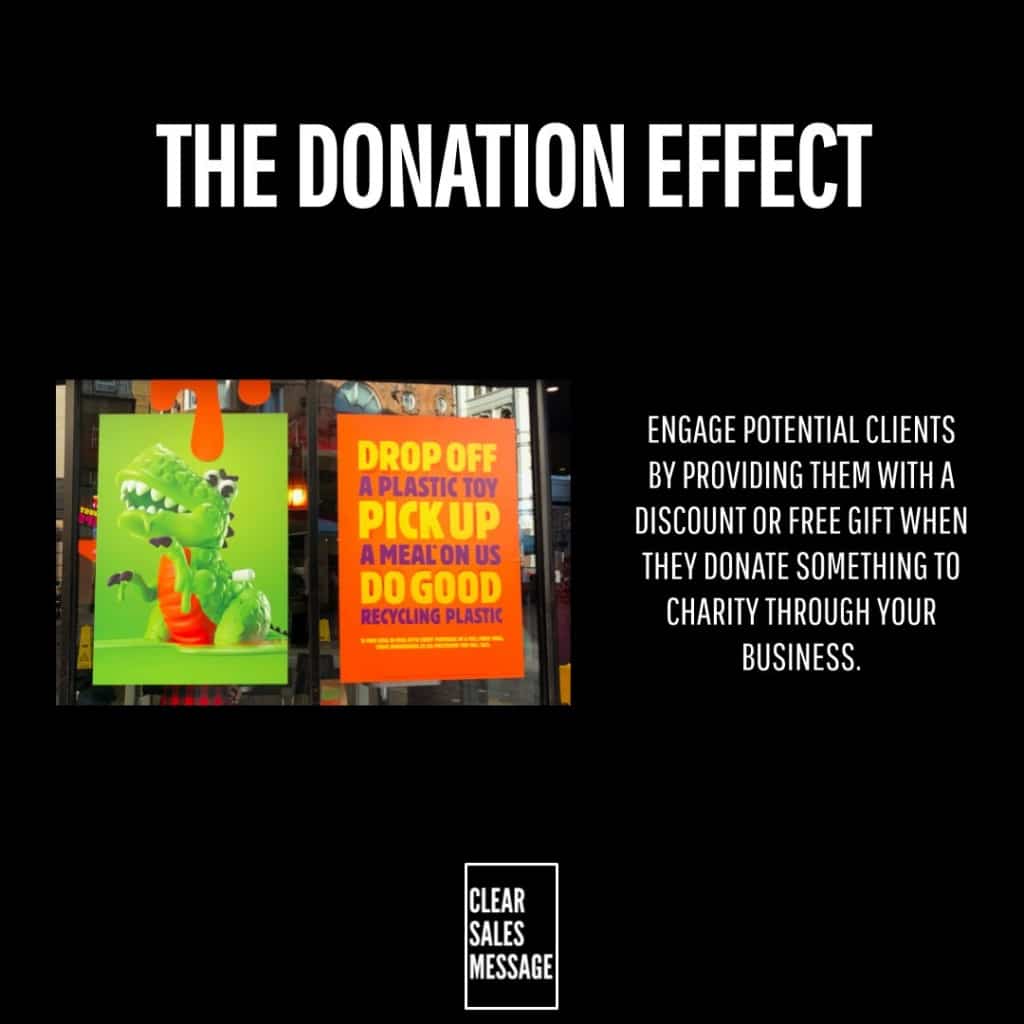 ---
Like this kind of stuff? Want more?
Then Practical Sales Training™ is for you…

Action focussed, affordable sales training
for entrepreneurs and small business owners.
Brought to you by James Newell