Understand Your Buyer > How To Convert > The Also Bought Effect
What is it?
By telling your clients what other clients bought, you can encourage them to buy the same things.
Why does it work?
It works because we are likely to follow the behaviour and decisions of others – especially those in the same situation as us. It's likely that the things others bought are not only of interest to us, but necessary. It's also possible that we didn't even consider what else we may need so the suggestions may be welcomed and appreciated.
How can you use it?
Whether you have an online or offline offering a product or a service – you can advise your clients of the other things that previous buyers opted for. This not only maximises the value of the sale but can demonstrate confidence, certainty and expertise which are vital for closing any sale.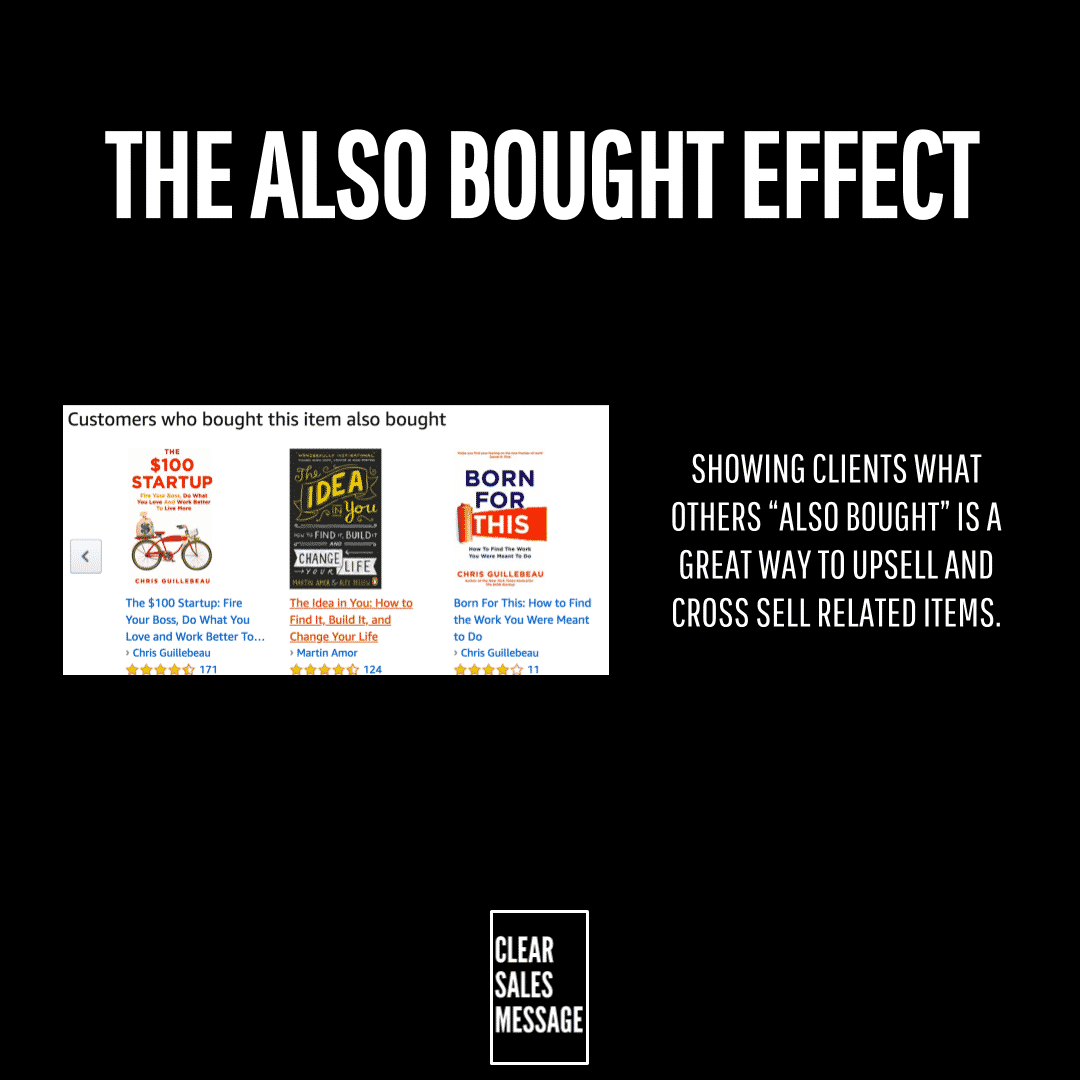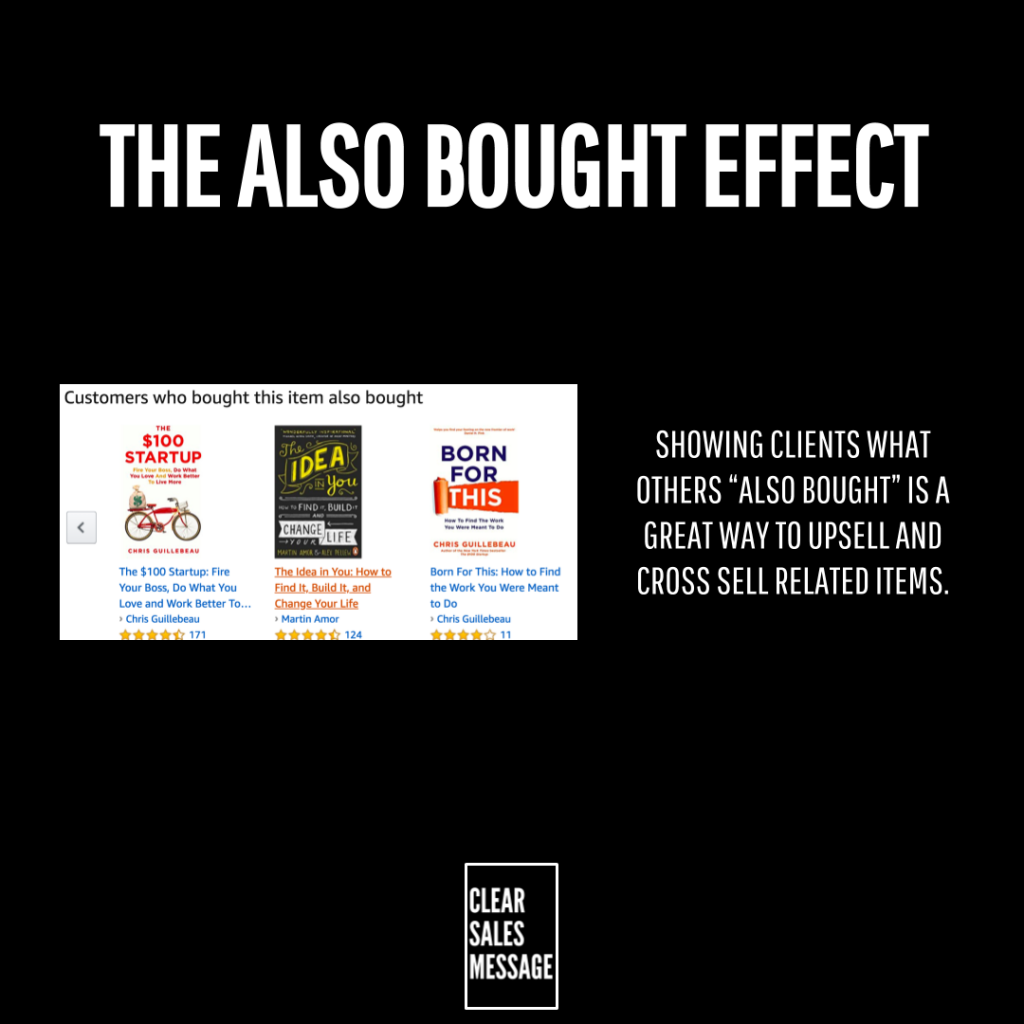 ---
Like this kind of stuff? Want more?

84 ways to reach, engage and convert people to buy using psychology, science and common sense.
In the book we cover:
✅ How people work – 18 factors that affect client behaviour.
✅ Selling Communication Basics – 12 ways to communicate more clearly.
✅ How to get attention – 18 ways to stand out and be noticed.
✅ How to engage – 27 ways to engage potential buyers.
✅ How to convert – 10 ways to convert prospects to buyers.
Everything in the book works and is backed by psychology, science, common sense and my own testing.