Understand Your Buyer > How People Work > Correlation & Causation
What is it?
Correlation and Causation looks at the fact that some things may seem to be connected, but they aren't. For example, you might find it difficult to explain your offering.
Your ability to communicate what you do has no correlation to your ability to do what you do, but for potential buyers, if you can't explain to them what you do, they presume you aren't any good at it.
Why does it work?
This is important, because it can cost you the sale without even realising it. If you don't have a Clear Sales Message and if you aren't confident when communicating your offering, your buyers will lose confidence in you. They take your lack of ability at selling your offering to imply a lack of ability to deliver results.
Whilst this isn't the case, it's this false conclusion that can cost you the sale. It's correlation, not causation.
How can you use it?
Correlation and causation occurs throughout your business, but the main focus here is on your ability to clearly and confidently communicate your offering. If you can't answer common client questions or appear unconfident it can incorrectly make your prospects presume you aren't good at what you do.
Make sure you are fully prepared to explain what you do and how you differentiate in the marketplace as well as other common client questions.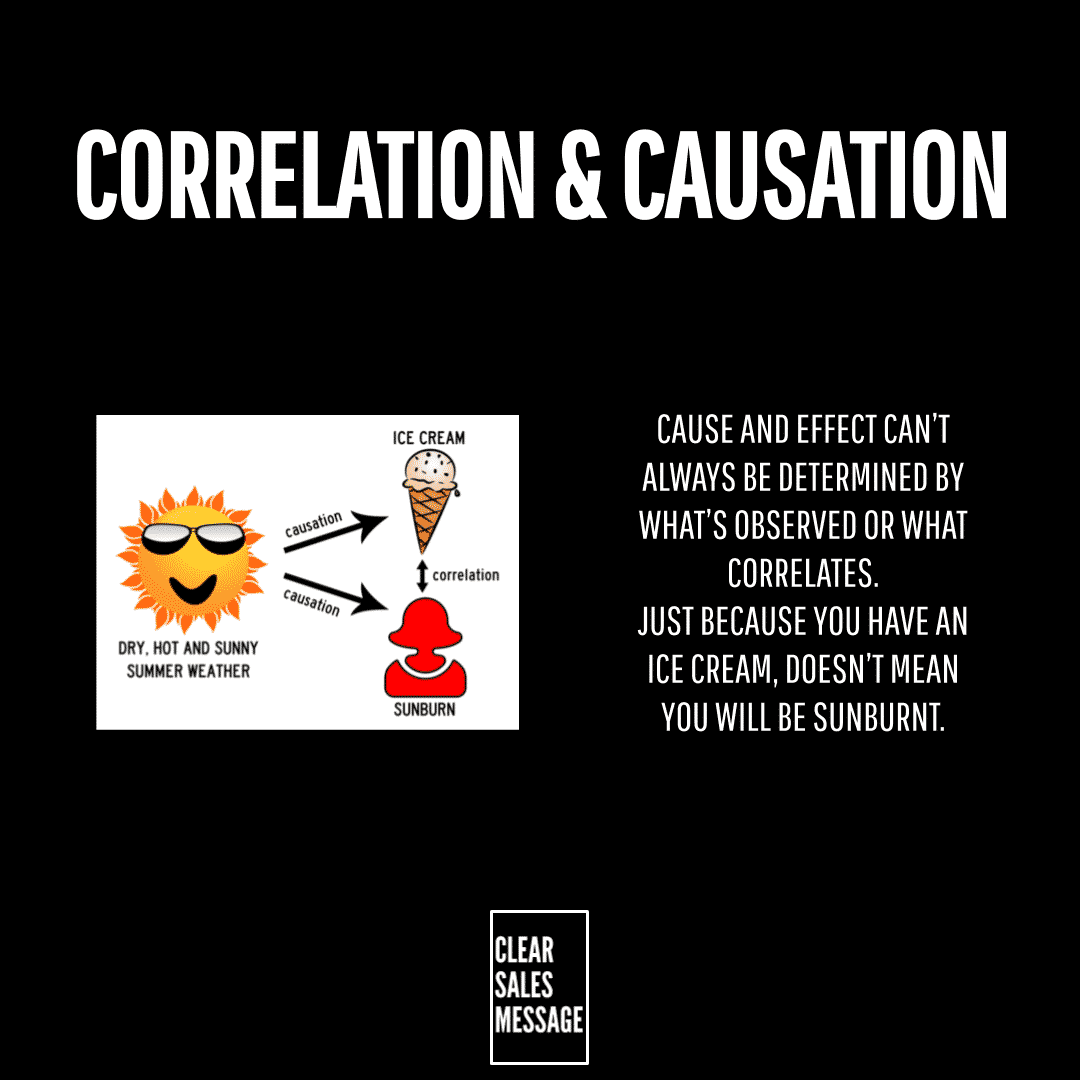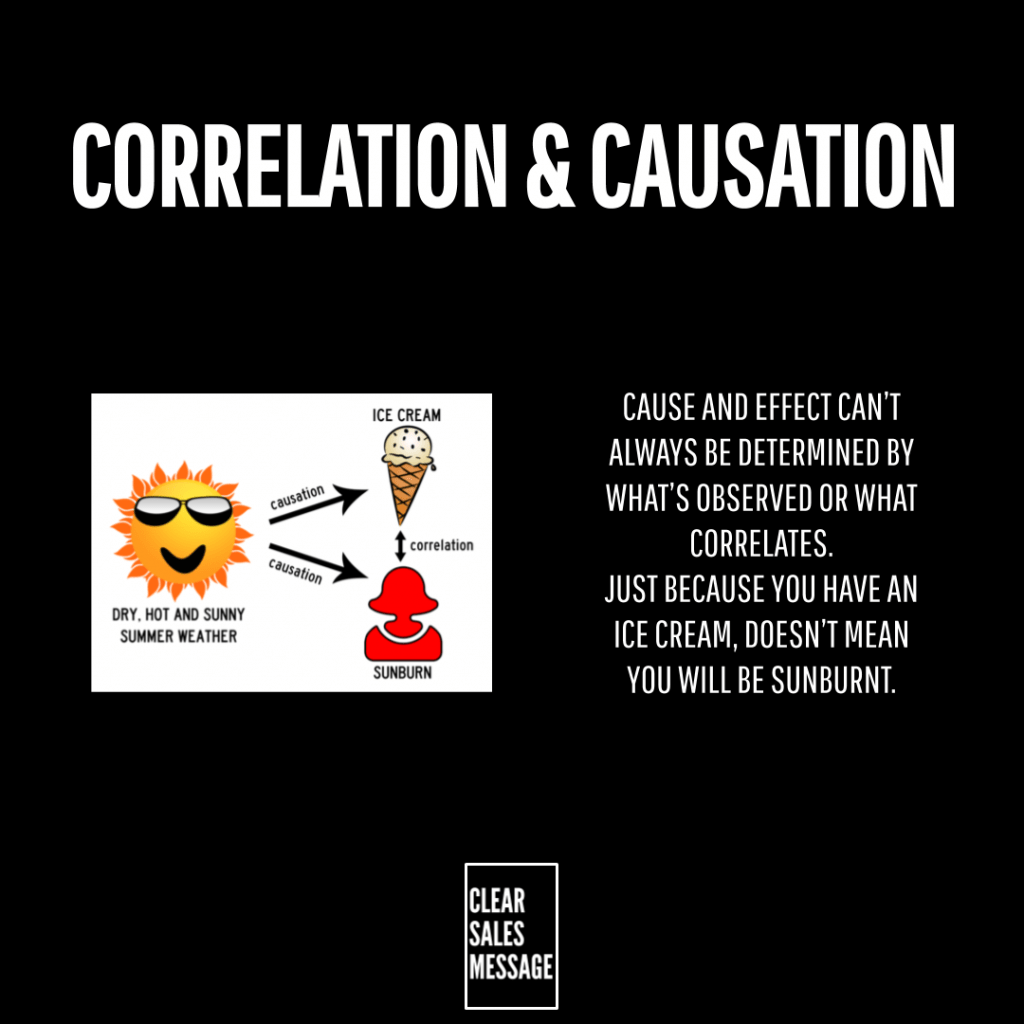 ---
Like this kind of stuff? Want more?

Understand Your Buyer:
100+ ways to reach, engage and convert people to buy using psychology, science and common sense.
In the book we cover:
✅ How people work – 18 factors that affect client behaviour.
✅ Selling Communication Basics – 12 ways to communicate more clearly.
✅ How to get attention – 18 ways to stand out and be noticed.
✅ How to engage – 27 ways to engage potential buyers.
✅ How to convert – 10 ways to convert prospects to buyers.
Everything in the book works and is backed by psychology, science, common sense and my own testing.